Discover More
SITE UPGRADE
New fully responsive layout to browse and order from any mobile, tablet or desktop device in any orientation.
Low bandwidth site - faster than ever, cleaner, lightweight graphics, less wordage. better visibility.
New override switch to toggle back between new mobile/tablet and 'classic' desktop layout.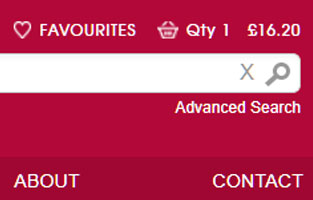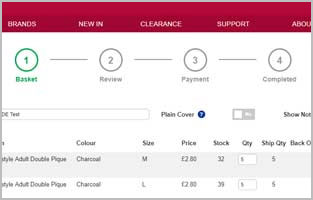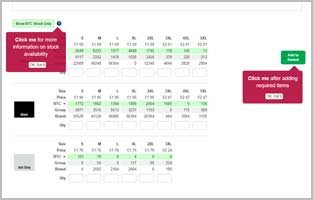 NEW FEATURES
Running basket tally in top right hand corner of website - no. of pieces and total.
'London Underground' journey progress indicator within the checkout.
De-cluttering of order sheet, removal of duplicate content, increase page speed.
Feature info notifications that 'remember' the user's choice.
Sticky page header - you can easily re-start your product search.
Visual confirmation of items added and overall total of items in your basket. 'Continue shopping' (stay on product) or 'Go to basket'.
Brands Hub icons easy access to all brand-related content.
Pop-up info 'i' panels for touch screens.
Play video icon on search results and product pages.
'Size Spec' button for easy access to product size info.
Stock level labels updated to - BTC | Group | Brand.
Collapsible filter menus to remove page clutter, improve User eXperience on any device.
More prominent labels for NEW and CLEARANCE products.
Selected Colourway now includes highlighted swatch 'halo'.
Basket slider buttons for enabling/disabling functions e.g. show line notes or plain cover delivery paperwork.
Basket address selector tabs, reduce page clutter and overall page height.
Remove line items to 'trashcan' in basket.
Colour swatch picker and colour swipe (left or right) on mobile.
Link to view credit terms / account balance from checkout.
'Make a balance payment' link directly from electronic invoice record.