Choose Custom or Bespoke cover > Choose your Pricing. Easy! :)
Custom Catalogue
Add your logo and contact details to one of our designs.
£1.95/copy
Min QTY 50
Bespoke Catalogue
Supply your own outer and inner cover design.
£2.45/copy
Min QTY 50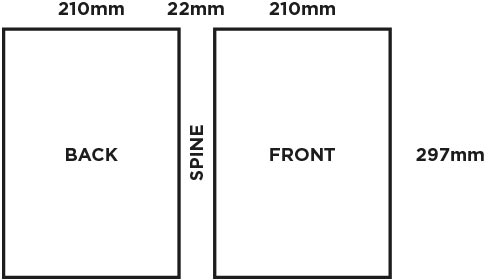 Bespoke Cover Technical specifications
Dimensions - H297mm x W442mm NB spine is 22mm - please add 3mm bleed all around.
Please supply artwork for inner and outer cover if you are or dering a bespoke version.
File Formats - Cover artwork should be supplied as a high-res JPEG, TIFF, InDesign or EPS file format with all fonts outlined.
Artwork creation service available - price on application.
Printed Price
Choose if you want to include prices.
Un-priced
No prices will be printed in your catalogue
Marked-up
A tried and tested quantity break pricing formula, where low cost products are marked-up with higher margins compared to the higher priced items, ensuring your selling prices are competitive.
Garments up to the trade price value of:
3 Qty Breaks
£2.00
£5.00
£10.00
£20.00
£40.00
£41+
1 – 49
175%
125%
100%
75%
50%
40%
50 – 99
165%
115%
90%
70%
45%
35%
100 +
155%
105%
80%
65%
40%
30%

Stock Catalogue
Choice of covers with or without prices. No customization.
£1.95/copy
Cartons of 5